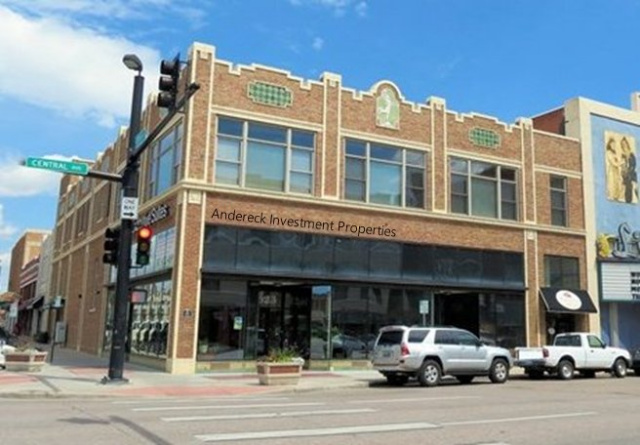 We are a small commercial real estate company in downtown Cheyenne since 2004.
Our office is in the Montgomery Building at the corner of 17th and Central Avenue (pictured here). We specialize in:
Commercial brokerage

Land entitlement and development

Hotel development and ownership (Marriott and Hilton brands)
Rather than take on many projects at once, we work with only a few clients at a time and undertake only those assignments we find interesting.
In most cases, we are either owners or equity partners in the properties we offer.
Click here to learn more about us .

Andereck Investment Properties
Kim Andereck, Broker
1621 Central Avenue, Cheyenne, WY 82001 | Email: kim.andereck@gmail.com | Phone: (210) 727-1965 | About Us